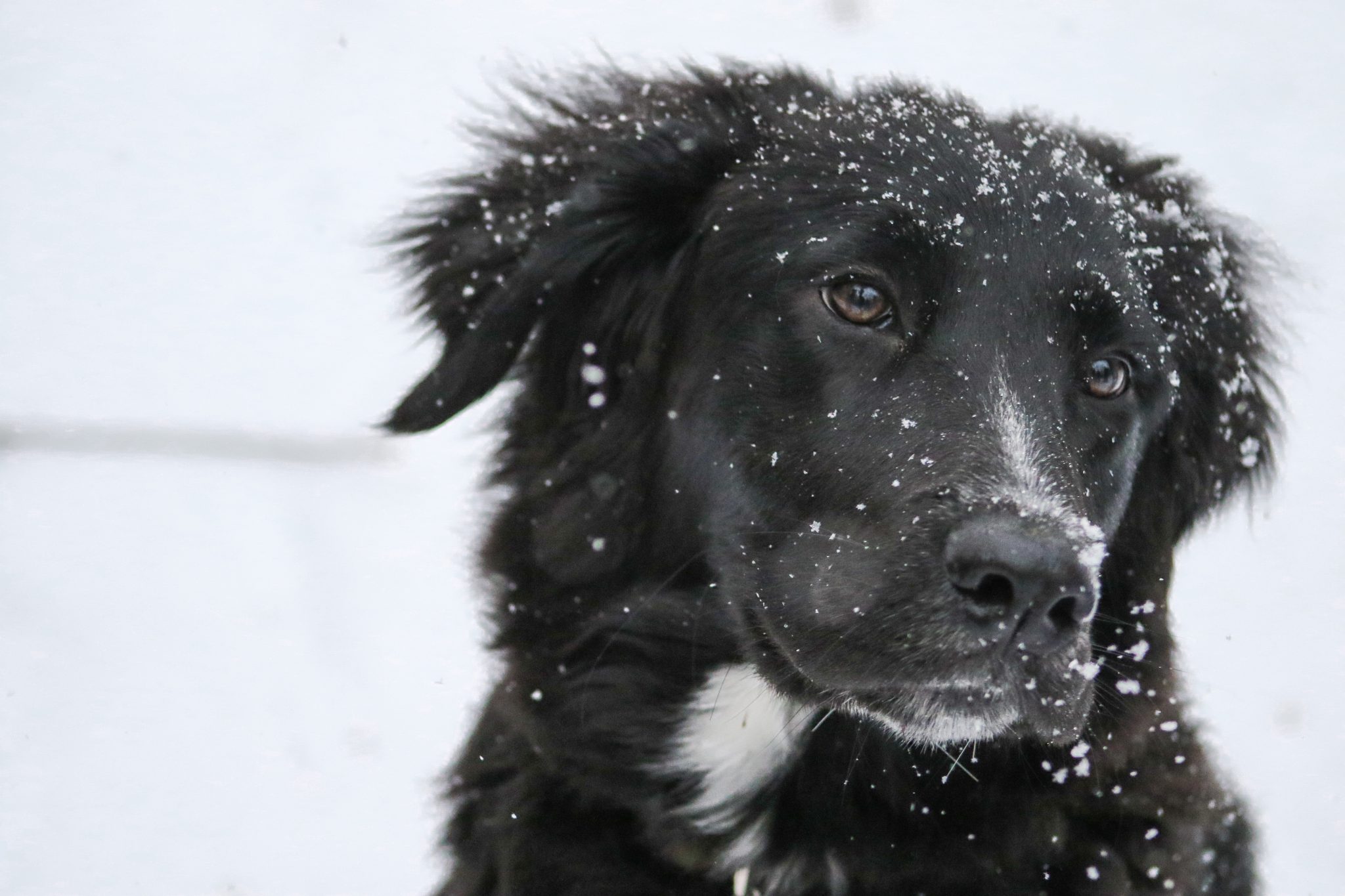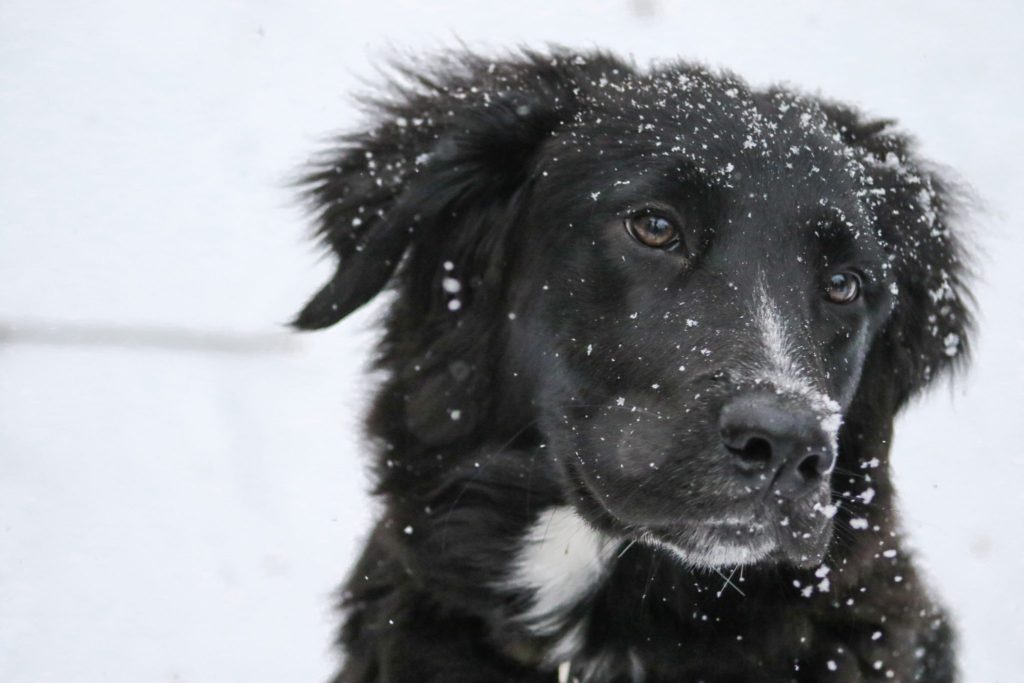 Winter: when thoughts turn to warm fires, good books on the couch and … traipsing through the rain and mud with your dog?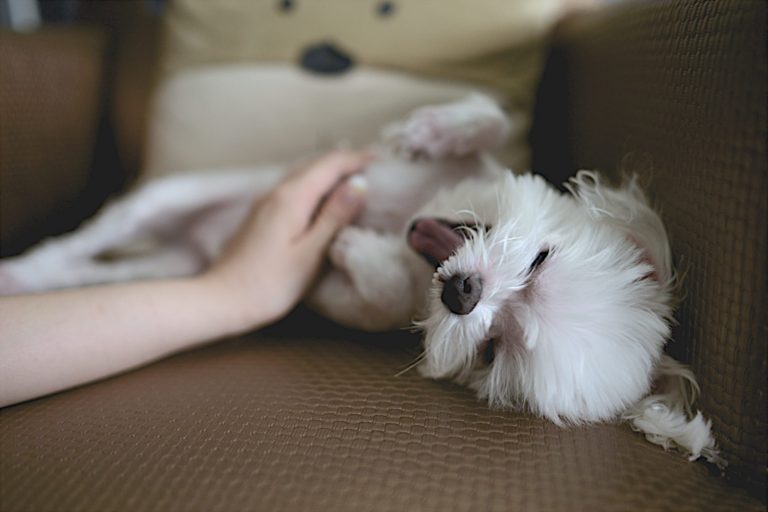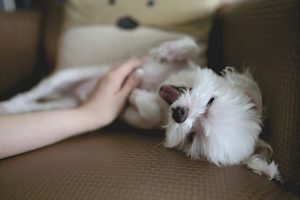 Winter might not bring with it the most pleasant weather, but our dogs nonetheless need to get outside for exercise. Even if it's 25 degrees and snowing — or worse, 35 and raining — our fur babies need exercise. This winter, here are a few tips for keeping your beloved pup active, healthy and warm.
Pay attention to paws
Sure, our pups came with wonderful winter gear (aren't you jealous of your dog's warm, luscious coat?), but that doesn't mean they're built to withstand the ravages of winter all on their own. Just like your feet, a dog's paws can become dry and cracked in winter, and a little petroleum jelly can do wonders. Rock salt used for keeping streets and sidewalks free of snow also can be an irritant for pets, so be sure to wash your dog's feet after any excursion outdoors.
Clean coat = happy hound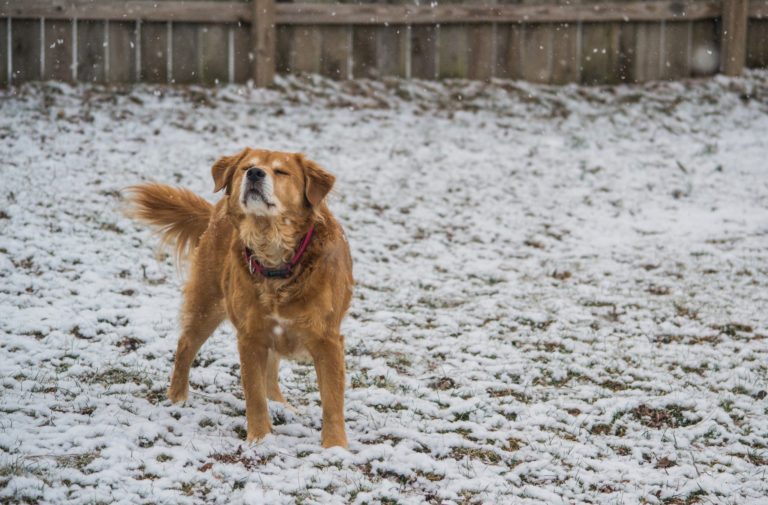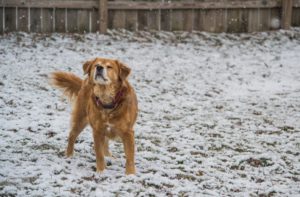 Speaking of winter gear, how's your pup's coat looking these days? The change in seasons from summer to winter often results in dry, itchy skin, and fur can get matted and uncomfortable. To keep your dog's coat in top working form this winter, brush her coat weekly and keep an eye out for dry skin, dull coat and hotspots. If dry skin seems to be an issue, you could add a touch of coconut or olive oil to your dog's daily diet. Rover Stay Over offers soothing and hydrating oatmeal shampoos as part of our grooming service, so consider giving us a call if you need some winter grooming assistance.
Get up and go
Sunny days are best for going out, because your dog (and you) will stay dry while also soaking up some Vitamin D. If it's especially cold, consider giving short-haired or thin-coated pups a little extra warmth. Doggy sweaters aren't around just for style points. Go outside, enjoy some exercise with your pup, and then bring him or her back inside for some good, warm cuddles with the family.
Indoors is good, too
On those especially nasty days, give yourself a break and consider ways to keep your pup active indoors. With a little preparation, your pup might enjoy playing hide and seek, running on the treadmill, completing an obstacle course or even sitting through a grooming session.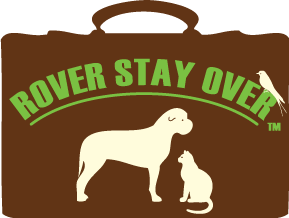 Bring your dog to Rover!
If you're not able to give your fur baby as much exercise and activity as he or she needs this winter, let Rover Stay Over do it for you! Whether your dog stays just for the day or overnight, we'll be sure your pup comes home dog tired.