Award-Winning Dog Boarding
Your fur babies will be treated just like family when they are lucky enough to stay overnight at Rover Stay Over. Our Dog Boarding program caters to the unique needs of each of our guests, just like you do when they're at home.
Our premium dog lodging has won us the Best of Lynden awards three years in a row. Find out what makes Bellingham-area pet parents choose Rover Stay Over!
Quality Dog Boarding Accommodations
All canine guests enjoy comfortable accommodations complete with all the amenities to keep their tails wagging. We're conveniently located in Lynden, WA!
Private & comfortable rooms come with fluffy bedding laundered daily
We believe that every dog deserves a comfortable place to sleep and relax and a bed that makes them feel better. This is why we use and recommend Kuranda beds for all our guests
Facility-wide heating and retractable doors keep our entire building comfortable year-round
Comprehensive 5-point wellness checks are delivered daily by highly-trained staff
Our owners live on-site, a rare find in the area
The sounds of soothing music make for a calm environment
Accommodations are cleaned daily with natural, pet-safe cleaning products
We recommend bringing your dog's regular diet. However, we offer a premium dog food for a small charge.
All rooms are spacious enough to accommodate doggie siblings
Every guest is personally escorted outside for at least four relief breaks each day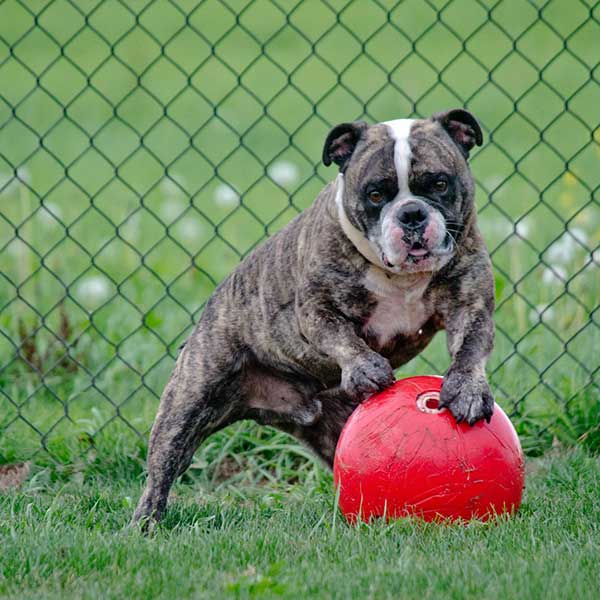 Schedule a Dog Boarding Reservation
Give us a call to schedule a Dog Boarding reservation at Rover Stay Over!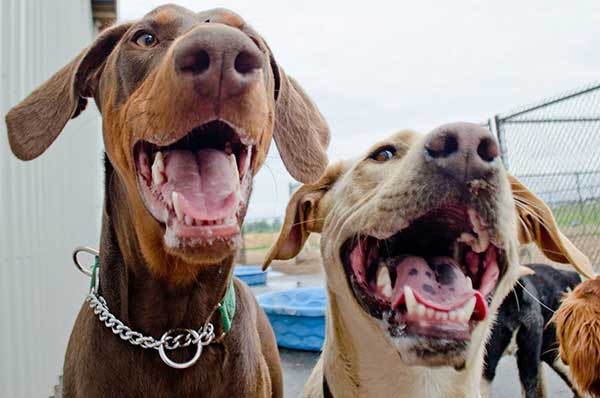 Exciting Enrichment Activities
At Rover Stay Over, we appreciate the uniqueness of every dog.  Providing the right levels of activity & engagement to our dog boarding guests is key to their overall well-being. That's why we offer numerous activity options so you can choose the best one for your pooch. Our discounted activity packages include our most popular offerings like playtime, cuddles, treats and much more. Give us a call to find out about our packages in detail!
What our customers are saying
Our Dog Boarding Experience
Group or Private Play. Many dogs want nothing more than to run around our secured farmland with their canine friends. Our highly-trained caregivers will group your social pup with others his own size, so he can romp and play to his heart's content. If your dog prefers the company of humans, he'll love one-on-one play with our affectionate staff.
Love & Cuddles. If your dog lives for human affection, treat him to the undivided attention of our caregivers. Private cuddle sessions, bedtime stories, and plenty of hugs & kisses await your pup.
Tasty Treats. Spoil your dog with a scrumptious snack or filled treat.
Puppy Love. Puppies need special care and attention. Our Puppy Package includes extra playtimes to burn some of that puppy energy and extra potty breaks to promote healthy habits.
Special TLC. Senior and special needs dogs will be kept healthy & happy with orthopedic bedding, mobility walks, and unlimited medications.