Rover Stay Over provides a safe place for dogs to spend their days socializing, exercising, and having as much fun as they can. Dogs are carefully separated into playgroups and fully-supervised, free to play in their favorite ways.
Worried about a bored pup? Let us keep him busy!
Come home from work knowing your dog had a day as busy as yours- but possibly more fun! Hours of play and socialization leave your dog feeling relaxed and dog-tired, ready to curl up at your feet or roll over for a belly rub.
Stimulate Mind & Body. Daycare gives your pup a place to stay physically and mentally engaged in the most healthy and constructive ways. It keeps him in good physical shape while strengthening his confidence.
Socialization is Key. Dogs are social creatures, but they might need a little guidance when it comes to social manners. Daycare is a constructive place to build social skills, fully-supervised by staff trained to reinforce good social habits.
Variety is the Spice of Life. From splashing in our kiddie pools to chasing bacon-flavored bubbles, your dog will stay entertained in exciting and new ways! If your dog prefers naps and leisurely strolls, we'll make sure he's comfortable and happy. Your dog is the boss.
Plenty of R&R. We have lots of comfortable lounging areas to recharge, with regular rest periods throughout the day. Our dog-loving staff will delve out lots of kisses and human attention, too!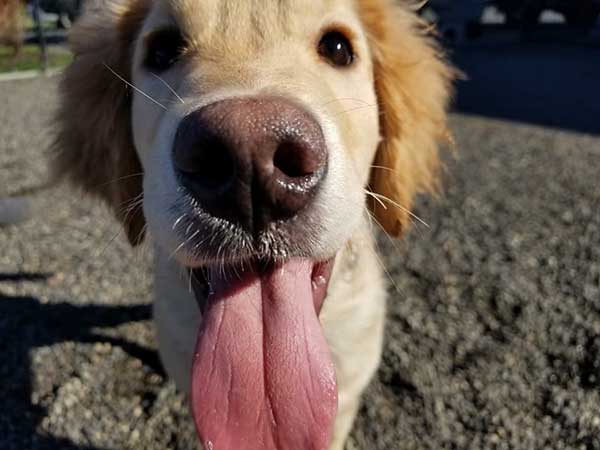 Schedule a Dog Daycare Reservation
Give us a call to schedule a Dog Daycare Reservation!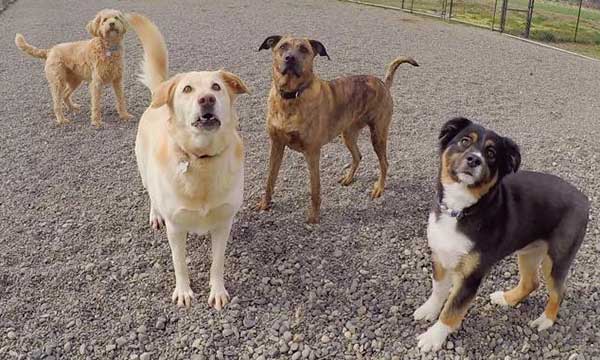 Your canine companion will love exercising and socializing at our countryside dog resort. Tails will wag as you pull into Rover Stay Over, and you can smile knowing your pup's about to have a great time at our trusted and veterinarian-recommended doggie daycare.
What our customers are saying
Dogs love to romp & play over our 5 acres of beautiful farmland
Our large outdoor yards are fully fenced and gated for optimal safety
All daycare staff goes through best off-leash and group play training programs, and groups are always 100% supervised
Playgroups are carefully separated by size, temperament, and play style for comfortable & happy dogs. Plus, all daycare guests undergo a behavioral assessment ahead of their first visit
Hot days mean extra fun in our splash pools!
We even have an indoor living room specifically for our small visitors!