Rover Stay Over's modern grooming salon is equipped with the best tools and staffed by skilled groomers who specialize in bringing the best out of every dog. Our top-of-the-line products and equipment ensure a comfortable & effective grooming experience, while our loving salon staff takes special care to put your dog at ease.
Dog Grooming & Spa Services
Your pet's day at the salon begins with a relaxing bath, complete with all-natural products for a healthy & advanced clean. We'll help you customize your grooming or bathing reservation with our menu of a-la-carte offerings, or you can choose from our discounted packages.
Our grooming menu includes:
Baths with health-enhancing shampoos & conditioners
Professional haircuts
Fragrant blueberry facials
Nail trimming or dremeling
Pad shaving & foot trimming
Ear cleaning & plucking
De-shedding and de-matting treatments
Teeth brushing
Flea baths
Brushing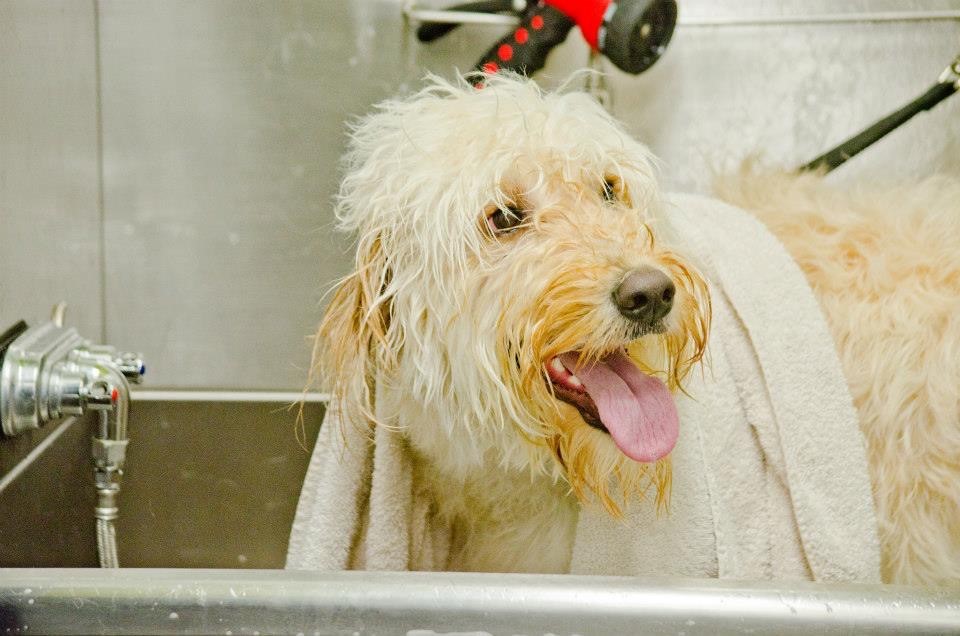 Schedule a Dog Grooming Appointment
Give us a call to schedule a spa treatment or dog grooming appointment!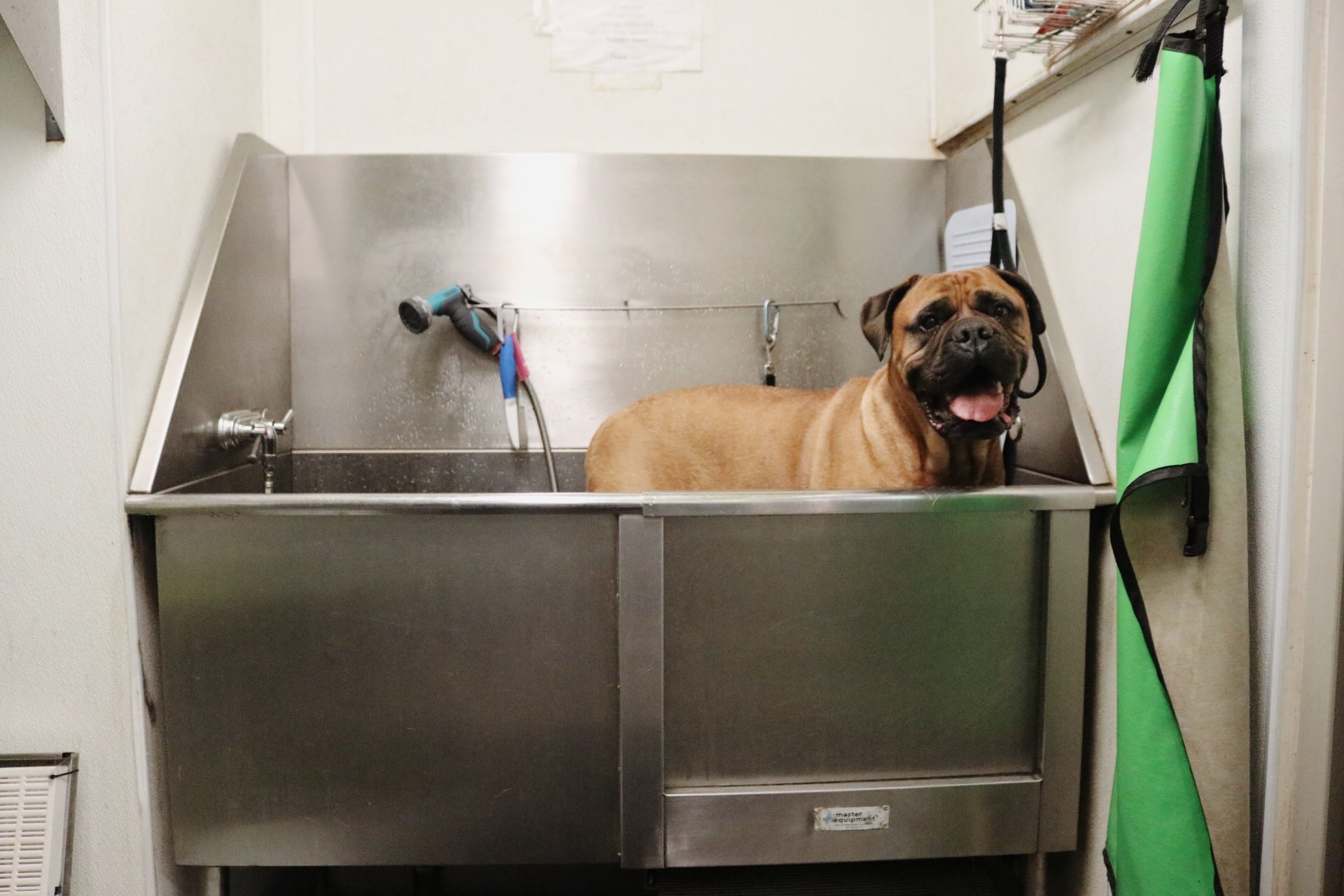 Special Dog Grooming Services for Any Age
Our experienced groomers are specially trained in the handling of puppies and senior dogs. With precise and gentle care, we'll primp your young pup or old soul at their own pace.
Discounted services are available for your fur babies up to 5 months of age. We can begin grooming them as early as 8 weeks. Exposure to professional grooming early on will help your puppy feel comfortable in the grooming salon as he grows into an adult!
Don't hesitate to bring older pets to Rover Stay Over. We have the proper equipment to make bathing easy on your dog and we're always willing to take the extra time necessary to make your dog's experience as comfortable as possible.
What our customers are saying
Grooming and Canine Health
Regular grooming keeps your dog looking & feeling his best. Even better, it helps keep him healthy.
Skill & Equipment. Professional groomers are specially trained and use advanced tools to work safely and efficiently. Attempts to use these tools at home can result in discomfort and irritated skin, but professional groomers have training & experience in servicing dogs of all breeds, sizes, ages, and comfort levels.
Skin & Coat Health. Regular trips to a professional groomer can ensure your dog's coat stays light and free of uncomfortable mats. Plus, a screening for abnormalities on the skin & paws is a routine part of every visit to our salon.
Nails & Posture. Untrimmed canine nails will grow until they cause discomfort. Left unchecked, this can disrupt posture and paw health. Our groomers are specially trained to provide this vital service quickly and accurately.
Reduces Shedding. Professional grooming tools are designed to reach the innermost layers of your dog's coat. This helps loosen fur trapped in these layers, leaving your dog feeling fresh and with less hair to shed!